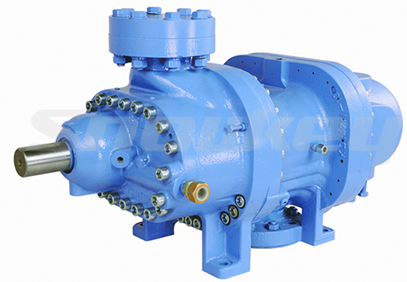 Gas gathering
The main purpose of compressors for gas gathering is to collect gas from wells and send it by pipeline to process plants. The gas coming directly from wells can by "dry" or "wet". Normally "wet" gas needs more processing and removal of liquids and impurities than "dry" gas.
After processing, the gas is upgraded to natural gas quality and ready to be pushed into pipeline for natural gas.
SRM has developed high-pressure compressors making it possible to take the gas directly from the processing plant to the natural gas pipeline in one stage from 8 bar at inlet to 80 bar at outlet.