SRM Fuel Cell Technology
Fuel cells are efficient, affordable and clean solutions for the supply, recovery and storage of energy. There is a wide range of applications for fuel cells; Transportation, Marine, Off-Grid, Stationary, Data centers and Energy storage for Renewable Energy systems
SRM has more than 30 years experience in developing and manufacturing compressors for fuel cells. We are working with most of the major automotive companies worldwide in developing tailored compressors for license manufacturing as well as standard ranges of machines from our own manufacturing.
Our existing range of air compressors from our own production are the following:
Apart from the air compressors we are also developing and manufacturing Anode Recirculation Compressors (ARC). These are low pressure ratio machines with high resistance against corrosion and a compact design.
Our most current model is:
We are designing all types of compressors depending on application. Air compressors are normally screw compressors or centrifugal, while the ARC are low pressure ratio hydrogen blower designs.
Our deliveries
All our compressors can be customized to adapt to different voltage, pressure ratio and flow as well as mechanical integration. Our team of engineers are always ready to adapt according to your specific requirements.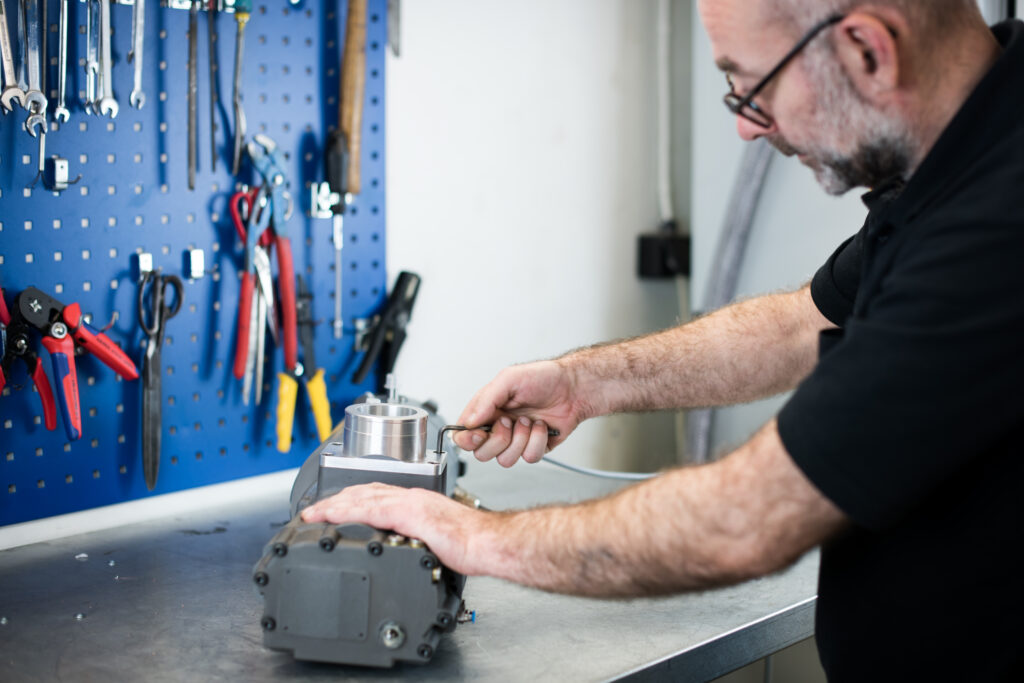 A typical fuel cell compressor delivery goes through the following stages:
Typical applications
We have developed fuel cell air systems to some of the largest car manufacturers in the world and we are committed to continue working close together with new and experienced customers to develop fuel cell air supply systems to a higher level.
We are working against following applications for fuel cells
Our compressors are extremely flexible and robust and can also be used in a wide variety of other applications.